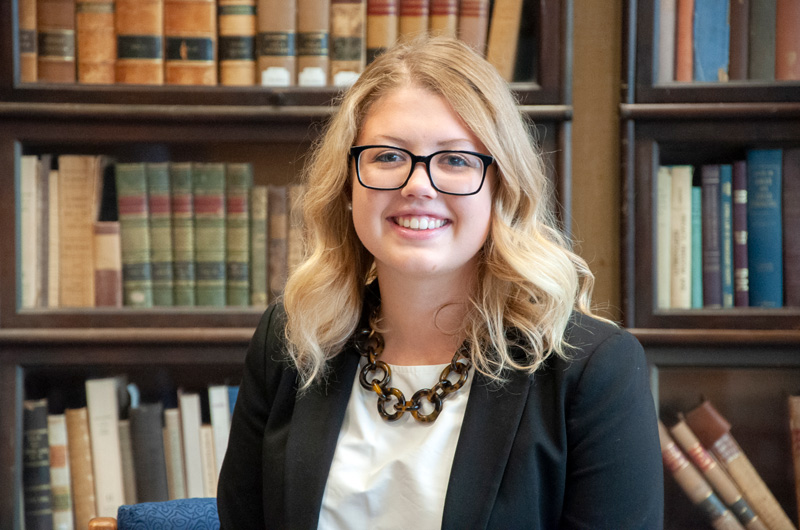 Dedicated student is headed to federal clerkship after graduation
Cara Beck's favorite memory of her time in Green Hall is a noisy one.
Her 1L small section, taught by Professor Ellen Sward, was competing in the 2017 Barber Emerson Bluebook Relays, an annual tradition that tests first-year students' citation prowess.
"I'll never forget Professor Sward standing by and plugging her ears because the main lobby gets so loud with all of the excitement. That was the first time at KU Law in the midst of the stress of 1L year where I felt part of a community," Beck said.
As part of the graduating class of 2020, Beck's time at KU Law is ending on a quieter note. During her three years at the law school, Beck made a mark through her involvement in a student-edited publication and as a teaching assistant from the lawyering program. She was an articles editor for the Kansas Law Review during her 3L year and a staff editor as a 2L.
Beck said her favorite law classes were Federal Courts with Professor Sward and Employment Discrimination with Professor Kyle Velte.
"I loved those classes because not only were they academically challenging, but Professors Sward and Velte challenged us to think critically about the material," Beck said. "I learned so much in both classes, and both will be extremely helpful in my career."
Originally from Mitchell, South Dakota – a town of about 15,000 in the southeast corner of the state – Beck earned her undergraduate degree in government and international affairs and history from Augustana University in Sioux Falls, South Dakota. She chose KU Law because of its wide alumni network.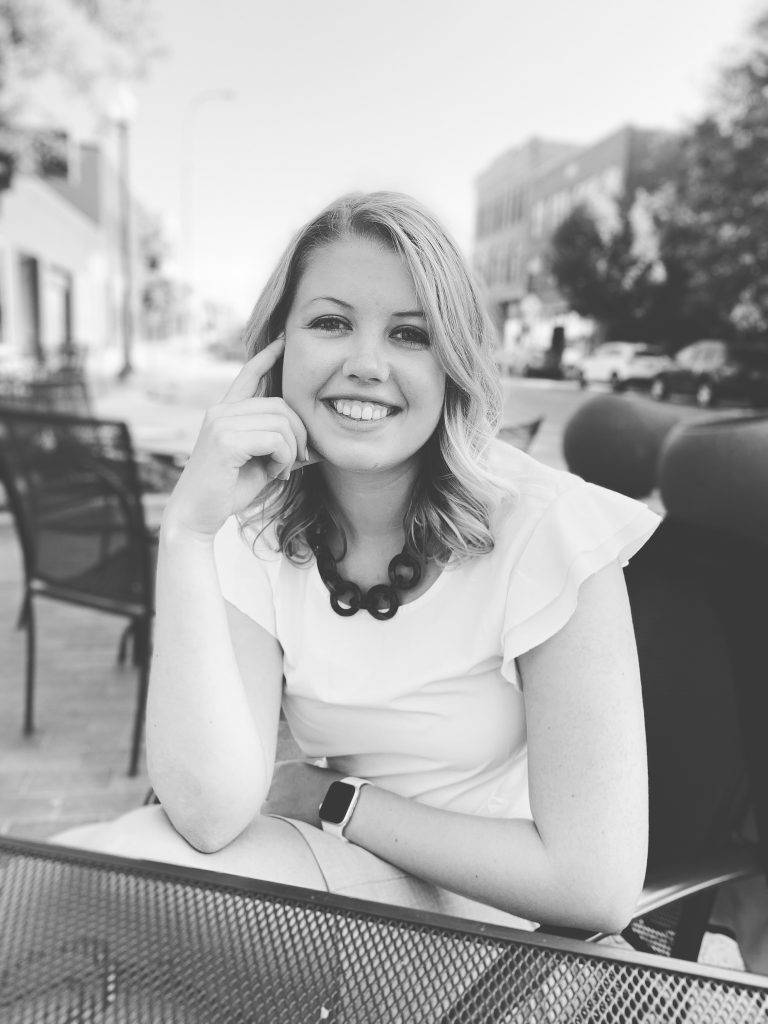 "Being from South Dakota, I wanted to branch out and go to a larger school that had more possibilities near a larger city, as well as have a diverse alumni network in various areas of the law," Beck said. "There was something that seemed to be valuable about being a Jayhawk lawyer. Everyone knows the Kansas Jayhawks."
Beck expanded her legal experience through summer internships for Woods, Fuller, Shultz & Smith, P.C. in Sioux Falls and Husch Blackwell in Kansas City, Missouri. She said KU Law helped prepare her for those experiences and future work by challenging her to handle multiple responsibilities.
"Law school is an environment where you're stretched thin with responsibilities – be they homework, extracurriculars, networking or job hunting – but KU Law taught me to juggle all of my responsibilities and learn to excel when your plate is full," she said.
Beck advises prospective law students to build and nurture professional relationships. Networking and keeping up connections can open doors to new opportunities, she said.
"I made a connection with an attorney at a happy hour as a 1L and kept in contact with her throughout the semesters, asking to meet for coffee or lunch and keep in touch," Beck said. "She was able to speak on my behalf to my personality when I applied for a summer job at her firm, and I think that really was instrumental in me getting that summer employment."
After graduating, Beck will clerk for Judge Jonathan A. Kobes on the U.S. Circuit Court of Appeals for the Eighth Circuit in Sioux Falls, South Dakota. She is one of six KU Law graduates to land a federal court clerkship in recent years. Following her one-year clerkship, Beck plans to practice labor and employment law in Kansas City. She hopes to one day land in the nation's capital.
"I hope to make it to Washington, D.C. at some point in my career," Beck said.
— By Margaret Hair
This post is the second in a series highlighting just a few of the exceptional members of the Class of 2020. Check out a previous story about Denise Dantzler, and stay tuned for more profiles as we celebrate this year's graduating class.