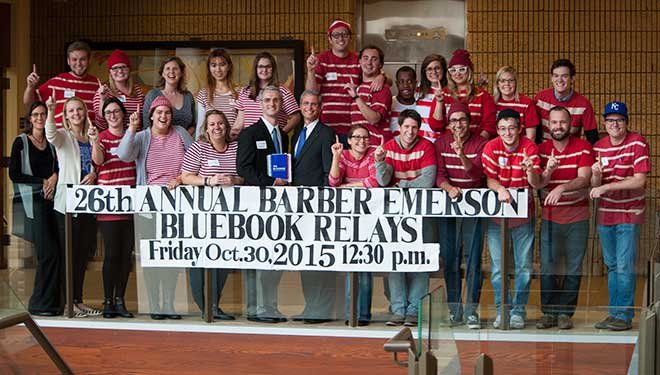 Arizona transplant finds friendship, community at KU Law
"How do you like KU Law so far?" is the question people ask me most often as a Student Ambassador. My best response is to describe the way KU Law has influenced me outside of the classroom. Law school is more than attending classes and taking exams. It's a way to build friendships, discover yourself, and make memories that will last a lifetime.
I had hesitations about attending KU Law because I'm from Arizona and would have to leave my family and friends behind. However, as I finish my second year of law school and reflect on the memories I have made at KU Law, I am beyond happy with my decision to become a Jayhawk.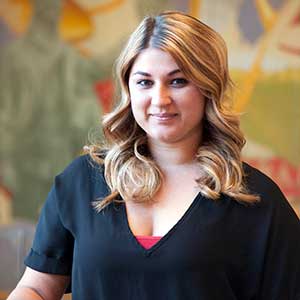 I remember the first person I talked to after deciding to come to KU Law. Her name was Maya, and she was a KU Law student, too. She posted in the Class of 2018 Facebook group seeking a roommate. I messaged her, and the rest is history. I've been so lucky to have her as a roommate and friend. When I felt homesick or had doubts about law school, she reminded me she was there for me and we would get through law school together. No words can adequately capture how thankful I am for her support and friendship.
I remember my first time entering Green Hall. Maya was by my side, and the building was full of new law students anxiously awaiting the start of orientation. We gathered in the commons and started making new friends. Dean Mazza gave a speech. We took a mock class. We met our professors. I still recall how nervous I was, knowing that I was about to officially start law school.
I remember two times I felt a sense of competition at KU Law: during the Bluebook Relays and the BLSA Thanksgiving Food Drive. For both events, first-year small sections compete against each other. My Bluebook Relays team chose the theme "Ware's Waldos," in honor of our Contracts professor, Stephen Ware. We won! And we used our prize money to purchase canned goods for the food drive. We all worked together and had a great time.
My favorite memories involve our KU intramural sand volleyball team, "Motion to Strike." Volleyball gave my small section time to forget about our studies and have fun. We got to know each other on a more personal level. Eventually, we formed a softball team and invited other classmates to join. I remember my friend, Matt, diving to catch a ball in the outfield and getting the last out of the inning.
If I had not come to KU, I would never have met my best friends or my roommates. I take my studies seriously, but I want to leave law school with memories beyond the words in my textbooks. I don't know what my future holds, nor whether the friends I've made in law school will be my friends next year or a decade from now. But I'm living for the memories, not the glory.
— Rayven Garcia is a 2L and KU Law Student Ambassador from Tucson, Arizona.