Sowensky Lumene, L'21, set great expectations for himself as a teenager, envisioning a career in engineering or practicing law.
"I always wanted to go to law school ever since I was a teenager," Sowensky Lumene said. "It was law school or engineering, and in the U.S., you can do both."
Lumene, a Class of 2021 KU Law graduate, landed a position at Microsoft in Redmond, Washington as an intellectual property associate, combining his interests of engineering and law. Lumene officially began his journey with the company in August 2021.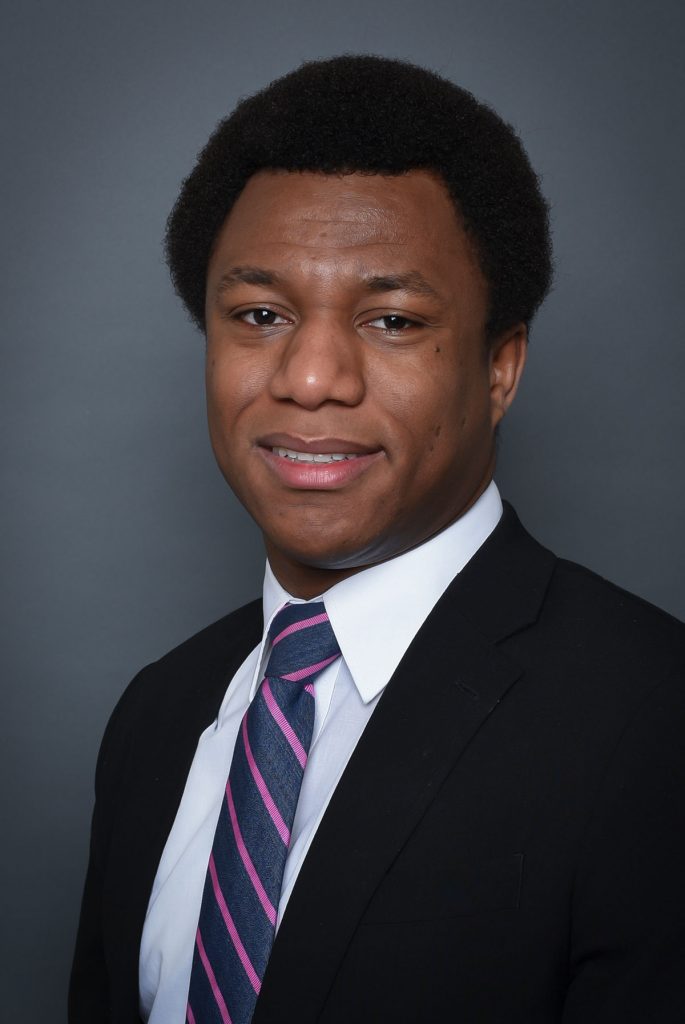 "I'm still in the learning process now, but a lot of what I'm learning is how to harvest invention from Microsoft engineers," Lumene said.
Microsoft provides the opportunity for Lumene to not only learn from in-house attorneys but attorneys at other firms in the area as well.
"I work on patent prosecution as well, but it's only for learning purposes," Lumene said. "I would never actually file them. I just get to learn from other attorneys that are outside of Microsoft."
When his training phase is complete, Lumene will determine whether to seek patents on inventions for the company. He looks forward to the future and more responsibility.
"I think that will be really cool – it's like, 'Hey, I say let's pursue a patent on this,' without having another attorney there," Lumene said.
Lumene did not always plan on working in patent law. As a teenager, he had a passion for public defense.
"That's what I really wanted to do," Lumene said. "Defend criminals that couldn't afford to hire an attorney. Well, I wouldn't say criminals, but people who are accused."
Ultimately, the father of three decided going into patent law would likely lead to a more lucrative career than public defense.
"Things change when you have a number of kids," Lumene said with a chuckle.
He feels confident in his choice to support his family. They were always at the forefront of his mind and the deciding factor in Lumene attending KU Law.
"My wife is from Kansas. We needed to be there. The goal is to eventually get back to Kansas," Lumene said.
The charm of the Midwest proved not only to be beneficial for Lumene's family but also for his overall law school experience. He reminisced on the kindness his professors showed him over a demanding three years.
"All of the professors were willing to help you out," Lumene said. "Even if they were a professor that never had you as a student, they're still super willing to help you understand what you're working on."
A professor that taught a crucial course for Lumene's law education and future career is Crissa Cook. He has a special appreciation for her Patent Practice course.
"It's practical if you want to go the patent route. It was a really good class that made a huge impact on my experience here," Lumene said.
Lumene obtained more practical experience during his 2020 summer internship at Carter, DeLuca & Farrell LLP in New York, cultivating a solid understanding of the patent application process and patent prosecution.
Additionally, Lumene participated in Jessup International Moot Court, Student Intellectual Property Law Association, Black Law Students Association and Traffic Court during his time at KU Law.
For now, Lumene continues to learn from his mentors at Microsoft and is thankful for the company that encourages him to work hard but not miss out on his children growing up.
"My job allows me to spend time with my family and at the same time work and learn," Lumene said. "It's just a really good work-life balance."
Lumene has one piece of advice for KU Law students in their future careers and in life.
"Humbly seek feedback, whether it's from your partner or manager or whoever," Lumene said. "And not just seeking it out and doing nothing about it, but actually implementing it. I think that could take you a long way."
-By Sydney Halas
This post is the second in a series highlighting recent KU Law graduates. Check out the first story in this series about Diana Jarek.