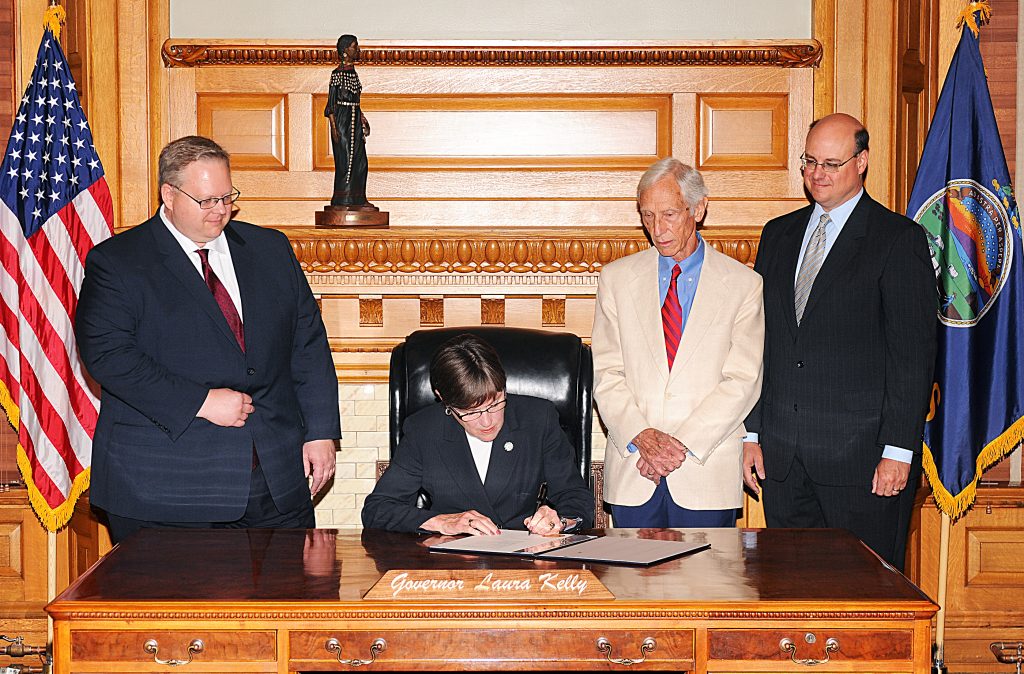 The state of Kansas recently enacted changes to the law related to limited liability companies, supported by a drafting team led by University of Kansas School of Law faculty, alumni and supporters.
The team drafted revisions to the state's statutes governing LLCs on behalf of the Kansas Bar Association. The revisions amend the Kansas Revised Limited Liability Company Act and the Business Entity Standard Treatment Act.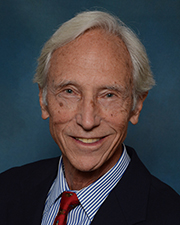 Recently retired KU Law Professor Webb Hecker chaired the drafting subcommittee, joined by Professor Virginia Harper Ho. They worked with attorneys William Matthews, L'97, and William Quick, along with Garrett Roe of the Kansas Secretary of State's Office. The group was a subcommittee of the KBA Section on Corporation, Banking and Business Law.
The subcommittee recommended four significant changes for LLCs: establishing public benefit LLCs; adopting changes regarding series LLCs; allowing LLC divisions; and clarifying that default fiduciary duties apply to LLCs. Hecker and Matthews testified this spring in support of the revisions in the Judiciary Committees of the Kansas House.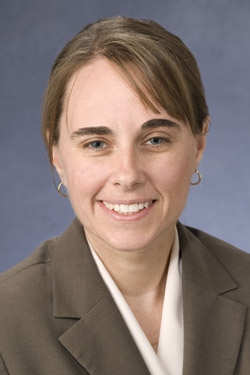 During the 2017 legislative session, Hecker, Harper Ho and the subcommittee provided research and testimony in support of allowing public benefit corporations in Kansas. Those companies are profit-oriented for shareholders, while also supporting a mission that provides public benefit, Hecker said. The law allowing public benefit corporations took effect in July 2017. The 2019 update extends that ability to LLCs.
"This bill does the same thing for limited liability companies – you can have limited liability companies that are for-profit but are also for the public good," Hecker said.
The public benefit LLC and other revisions are based largely on Delaware law, considered the gold standard on business entity law. Kansas has patterned its business statutes on Delaware dating back to the 1940s or earlier, Hecker said. That's because Delaware updates its statutes every year and has a special court to hear business cases.
"When Delaware updated its series LLC statute in a way we viewed as beneficial to Kansas, we decided to draft a bill adopting that change and also making other updates to the statute," Hecker said. The revisions all follow Delaware law.
House Bill 2039 passed during the 2019 Kansas legislative session and was signed by Gov. Laura Kelly. It took effect on July 1, with the exception of the series LLC provisions, which take effect on July 1, 2020.
Hecker has researched, drafted and testified on business law in Kansas regularly since the late 1990s, when he pushed for the Revised Uniform Partnership Act to be adopted in the state. Hecker considers this work his lasting impact on the law. He retired from the KU Law faculty this summer, after 47 years of teaching business law.
— By Margaret Hair