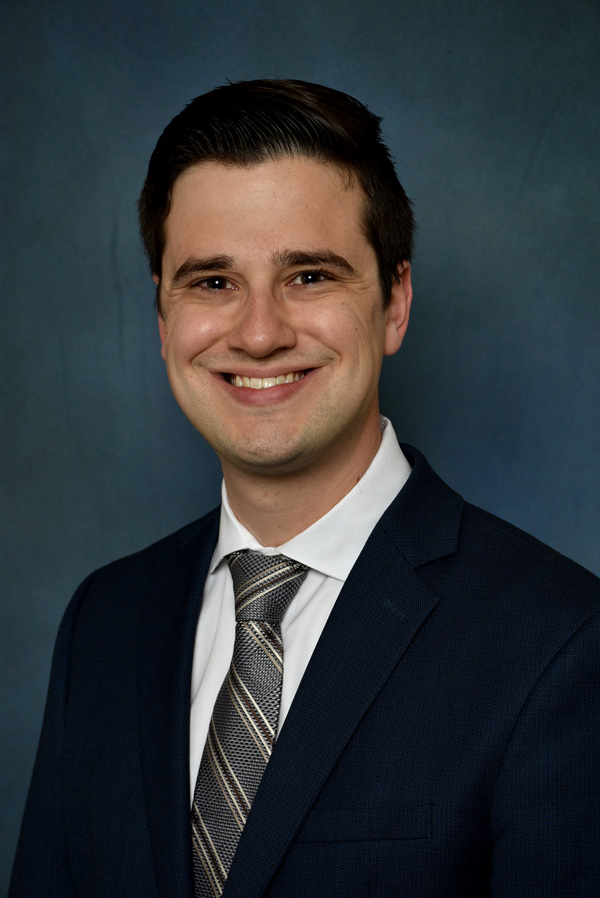 Active student took on law school with an open mind
For students considering law school, Brett Sitts has this advice: "Keep an open mind and stay true to yourself."
That's how Sitts, who graduated from the University of Kansas School of Law in May, tackled his time in Green Hall.
One of his favorite experiences at KU Law was clerking for the Paul E. Wilson Project for Innocence & Post-Conviction Remedies. Sitts doesn't plan to practice criminal law, but he gained valuable writing and speaking skills from supervising attorney Alice Craig, and "learned so much from the experience," he said.
"I was grateful to have an exceptional partner in Terra Brockman – we made a lot of progress in our cases," Sitts said. "We worked well together and the experience taught the ever important idea that two minds are better than one."
Sitts, who is from McPherson, earned his undergraduate degree in communication studies and political science from Kansas State University. As the first person in his family to attend a graduate program, Sitts wanted to go to a law school that was supportive of first-generation professionals.
"Law school is hard in general for anyone no matter the circumstances, but having no prior knowledge in my family about what to except was frightening," he said. "I felt at ease when I visited KU Law – I knew the law school would believe in me and help me grow throughout my three years."
Sitts was active in several student organizations during his time at KU Law. With the Student Bar Association, he served as class president for his 1L and 3L classes, and executive board treasurer during his 2L year. He also competed in the Texas Young Lawyer Association's National Mock Trial Competition; participated in the International Law Society; and was student appointee to the law school's Academic Affairs Committee.
Through simulation courses and clinics, Sitts built a skill set that prepared him for his first job out of law school.
"During my 2L and 3L years I learned how to: draft contracts, take depositions, litigate a full trial, draft pleadings, and negotiate a multi-million dollar sale. Learning these skills in a low-stakes environment is invaluable," he said.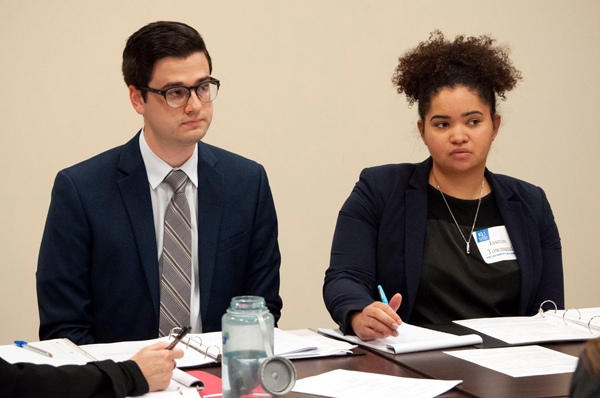 From the KU Law faculty, Sitts gained practical skills and career advice. Professor Lumen Mulligan helped Sitts transform his writing abilities and understand contract law and the Uniform Commercial Code. Mulligan also offered advice, "whether it be law school-related or not," Sitts said. Taking Dean Stephen Mazza's course on Federal Income Taxation was also impactful.
"The class is arguably the hardest class I have ever taken in my life, but I know the IRS code now thanks to Dean Mazza. I recommend everyone take it because let's be honest, tax is involved with everything," Sitts said. "Additionally, Dean Mazza was always willing to make a call to someone when I was looking for employment. He was always there for me, and I really appreciate it."
After taking the Kansas bar exam in July, Sitts plans to start work at Hite, Fanning, and Honeyman LLP in Wichita as an associate attorney.
— By Margaret Hair
This post is the eighth is a series highlighting just a few of the exceptional members of the Class of 2020. Check out previous stories about Denise Dantzler, Cara Beck, Terra Brockman, Harrison Rosenthal, Sasha Raab, Tara Mollhagen Shepherd and TJ Blake.