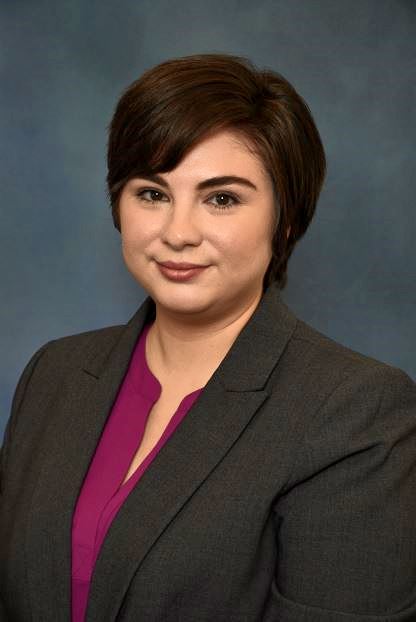 Nontraditional student balances law school, being a mom
When Sasha Raab sat for the Law School Admission Test (LSAT), her daughter Edith was six weeks old. Now, Raab is wrapping up her law school career in the top 10% of her class and Edith is 3 years old.
Raab was able to balance law school and parenting a young child with the help of her family nearby and her law school support system.
"The best part of going to law school at KU was the people, from the fellow students and professors to the administration. Everyone is always so kind, encouraging and involved," Raab said. "I have enjoyed making lifelong friends."
The juggling act between being a mother and law student is a demanding job, but Raab still found time to get involved.
Raab was president of Jewish Legal Society, Head Dean's Fellow and executive comment editor for the Kansas Law Review. Raab dedicated herself to her work. She went above and beyond in each of these roles to contribute to the experience of her peers in Green Hall.
While serving as president of Jewish Legal Society, Raab helped organize a panel on anti-Semitism. The panel was a Blue Out event, which urged students to stand in solidarity against hatred by wearing blue.
"My favorite part about serving as president of Jewish Legal Society was bringing people together to discuss important topics," Raab said. "It was a timely and worthwhile discussion. I was proud to be a part of a team that worked hard to make it happen quickly as a response to the Pittsburgh synagogue shooting."
During her time in Green Hall, she has also provided free legal assistance to the community through participation in the Deferred Action for Childhood Arrivals Renewal Clinic and helped prepare tax returns through the Volunteer Income Tax Assistance (VITA) program. Additionally, Raab represented KU at the Interscholastic Transactional Law Competition in Durham, North Carolina in March.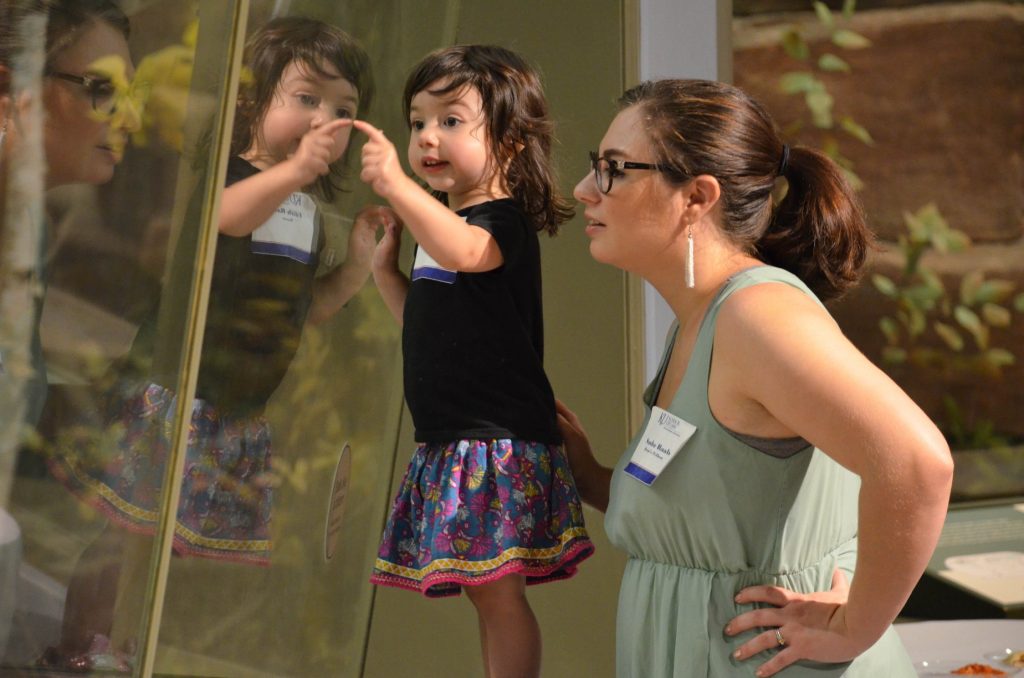 Raab's favorite law school memory was attending a Dean's Fellows event the night before fall orientation.
"The first year, my friend Joy Merklen brought her daughter too and we let them have a play date at the Spencer Museum of Art while we met our small section," Raab said. "The next two years I attended as a Dean's Fellow and continued to bring Edith with me. I loved meeting all the new faces and making that connection with the entering class."
Raab is originally from Stilwell, Kansas. She received an associate's degree from Johnson County Community College in 2013. She graduated summa cum laude from Park University in 2015 with a bachelor's degree in business administration and management. Then, she spent two years in the workforce before coming to law school.
"At the time, I was an administrative assistant for the legal department at Cerner Corporation and one of the executives I supported was a KU Law alumnus. He reached out to Dean Stephen Mazza on my behalf, and I heard from Dean Mazza almost immediately," Raab said. "This made such a great impression on me."
Raab enjoyed the opportunity to take experiential learning courses and gain practical know-how before pursuing a career in business law.
"I have enjoyed all the classes at KU Law, but of course I tend to gravitate towards more transactional, business and tax law topics," she said. "After taking Business Associations, I felt even more passionate about my choice to practice business law and then I took every class I could that related to transactional, business and tax law."
Raab advises prospective law students to find their intellectual passions.
"While in law school, find opportunities to improve your writing, researching, and advocacy skills," Raab said. "Take advantage of anything that strikes your passion for the law and challenges you in new ways."
Raab's countless hours of hard work and sacrifice paid off. Raab received the Law Class of 1949 Award for Leadership, which is given annually to the student who, in the opinion of the faculty, contributed most significantly to the overall experience of the students in Green Hall.
After graduation, she will practice business law as an associate at Payne and Jones, Chartered in Overland Park.
"I am excited to pursue a career in business law because I get to combine my undergraduate studies and legal studies to help entrepreneurs achieve their goals," Raab said.
— By Ashley Golledge
This post is the fifth is a series highlighting just a few of the exceptional members of the Class of 2020. Check out stories about Denise Dantzler, Cara Beck, Terra Brockman and Harrison Rosenthal. Stay tuned for more profiles as we celebrate this year's graduating class.