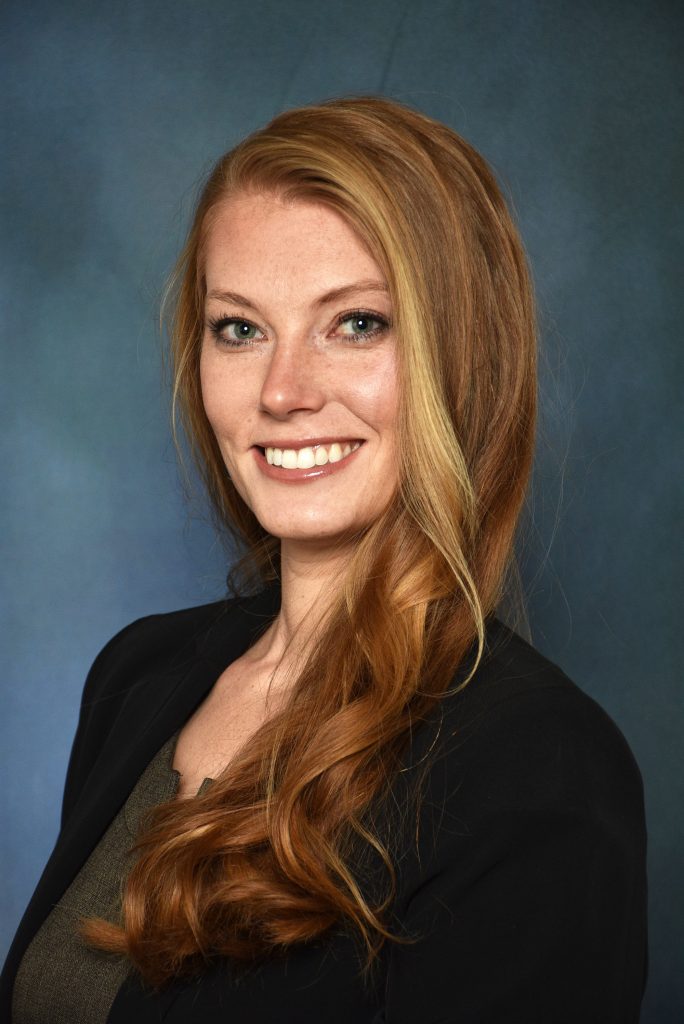 Exemplary student to pursue career in business and tax law
Tara A. Mollhagen Shepherd, L'20, plans to use what she learned in the classroom at the University of Kansas School of Law to succeed at a career in business and tax law.
"I'm excited to start a career in business and tax law because those areas leverage my prior work experience and education with my new education and experiences at KU Law," Mollhagen Shepherd said.
Through practical courses such as Deals and Contract Drafting, Mollhagen Shepherd will be able to translate the business and tax law skills and knowledge she learned into her practice.
"My favorite classes were the practical courses that utilized the substantive materials from traditional courses to tie into practice," Mollhagen Shepherd said. "The combination of the two allow me to, for example, know the significance of provisions in a contract and know how to communicate the changes I made to a precedent to my supervising attorney."
Mollhagen Shepherd fondly recalls workshopping ideas and theories with study partners during her time in Green Hall. She said that she met fantastic people at KU Law who opened her mind to new ways to analyze problems.
"I had confidants that I would spend hours agonizing over topics and substantive materials with, and my favorite moments are the moments where the information clicks with the study buddy or with me because we were sharing together," Mollhagen Shepherd said.
During her law school journey, Mollhagen Shepherd found value in the relationships she formed with her peers and professors.
"The community is the best part of KU Law — the gems you meet both in the faculty and student body," she said.
Mollhagen Shepherd gained legal experience through participation in a variety of student organizations at KU Law. She served as president of the Business and Tax Law Society; volunteer and co-coordinator of the Volunteer Income Tax Assistance Clinic (VITA); and staff editor and business manager of the Kansas Journal of Law and Public Policy.
"VITA allows students to help the community by assisting low income individuals file their tax returns," Mollhagen Shepherd said. "With COVID-19 this year, tax returns were vital to helping some of our patrons navigate through the pandemic with both refunds and updating their information for the relief payments."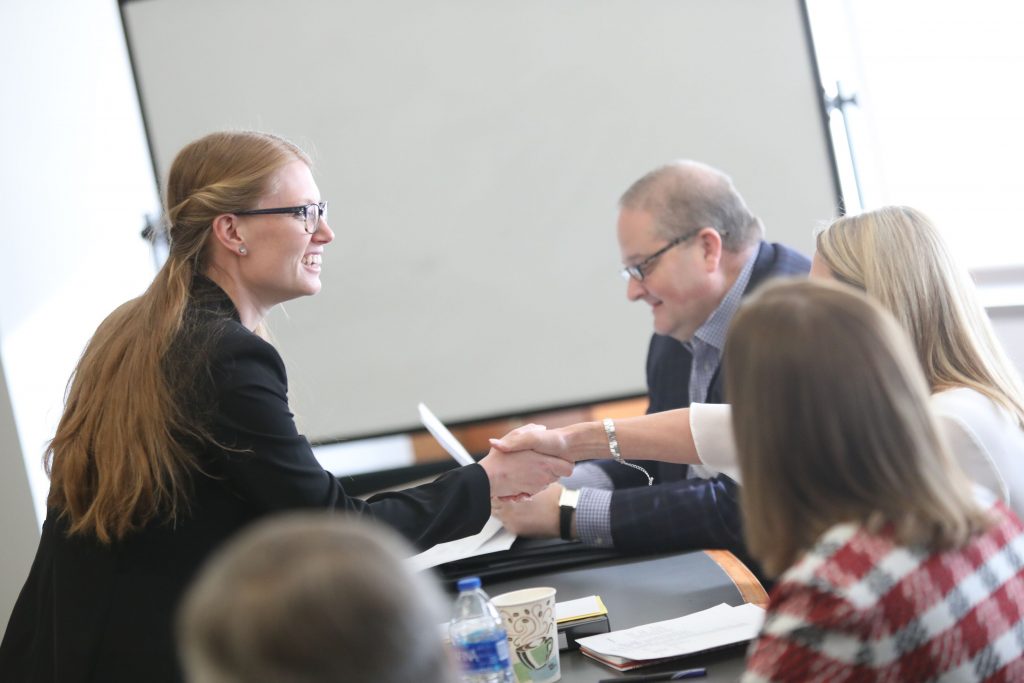 Mollhagen Shepherd was a runner-up in the elite invitation-only "The Closer" National Transactional Law Competition at Baylor Law School on January 16-19, 2020. At the competition, participants competed solo, rather in the teams usually seen in student transactional law contests. Mollhagen Shepherd competed against students from 11 law schools nationwide, which were selected for this year's competition. Volunteer coach Bill Quick accompanied her at the competition in Waco, Texas, and reported she distinguished herself in terms of skill, knowledge, professionalism and collegiality.
For demonstrating excellence in the practice of corporation and securities law throughout the past three years, Mollhagen Shepherd was recently awarded the Robert E. Edmond Prize in Corporation and Securities Law.
Originally from Wichita, Mollhagen Shepherd graduated from Wichita State University magna cum laude in 2014 with undergraduate degrees in business administration and accounting. She has also been a member of the Kansas and American Societies of Certified Public Accountants since 2009.
Mollhagen Shepherd spent three years working as a senior associate at BKD, LLP CPAs and Advisors in Wichita after graduating from Wichita State. In this role, Mollhagen Shepherd managed accounts, prepared tax returns and trained new tax preparers on software.
During law school, she gained practical, hands-on experience through a Judicial Field Placement with the Hon. Robert D. Berger at the District of Kansas' Bankruptcy Court and an Elder Law Field Placement with Kansas Legal Services. She also did a summer internship at Bever Dye LC in 2018 and served as a summer law clerk in Washington, D.C. at the Internal Revenue Service's Office of Chief Counsel in 2019.
After studying for the bar exam this summer, Mollhagen Shepherd will begin her legal career at Bever Dye LC in Wichita. Bever Dye is a business and tax law firm.
"Tax law constantly changes to meet the needs of our nation and its people. I find the diverse public policy initiatives we manage to get into the tax code fascinating," she said. "I look forward to seeing our country develop."
— By Ashley Golledge
This post is the sixth is a series highlighting just a few of the exceptional members of the Class of 2020. Check out stories about Denise Dantzler, Cara Beck, Terra Brockman, Harrison Rosenthal and Sasha Raab. Stay tuned for more profiles as we celebrate this year's graduating class.