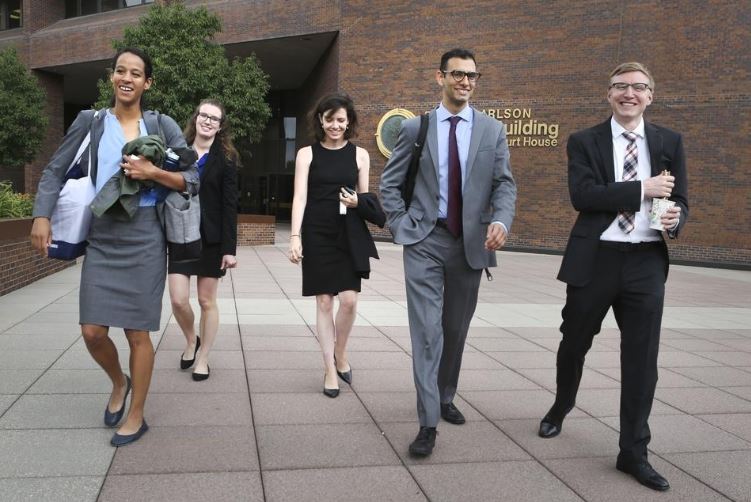 Kansan Ellen Bertels finds reward in the opportunity to help those in need in her home state.
Bertels is spending her summer as a summer clerk at the American Civil Liberties Union (ACLU) Foundation of Kansas in Wichita. The ACLU Foundation of Kansas is an organization dedicated to protecting civil rights and liberties for Kansans.
"The ACLU of Kansas is the preeminent public interest impact litigation group in Kansas," Bertels said. "Their attorneys get to work on the forefront of state and federal law all around the state. I was so excited when I saw there was a 1L position where I could research Constitutional law and work directly with social and public policy issues in my home state."
Bertels, a rising 2L from Overland Park, aspires to make a difference for Kansans.
"The more familiar I become with the practice of law in Kansas and the more compassionate people I meet advocating for underserved and underrepresented Kansans, the more sure I am that I want to stay in Kansas and follow in their footsteps," she said.
At her internship, Bertels attends hearings, depositions and client meetings; conducts research; helps draft deposition and direct examination questions; reviews and analyzes discovery documents as they come in; and interviews potential clients. Bertels enjoys the quick pace of her office's workflow and the opportunity to do new things each day.
"It is really rewarding to get to do work that serves communities all across the state of Kansas," she said.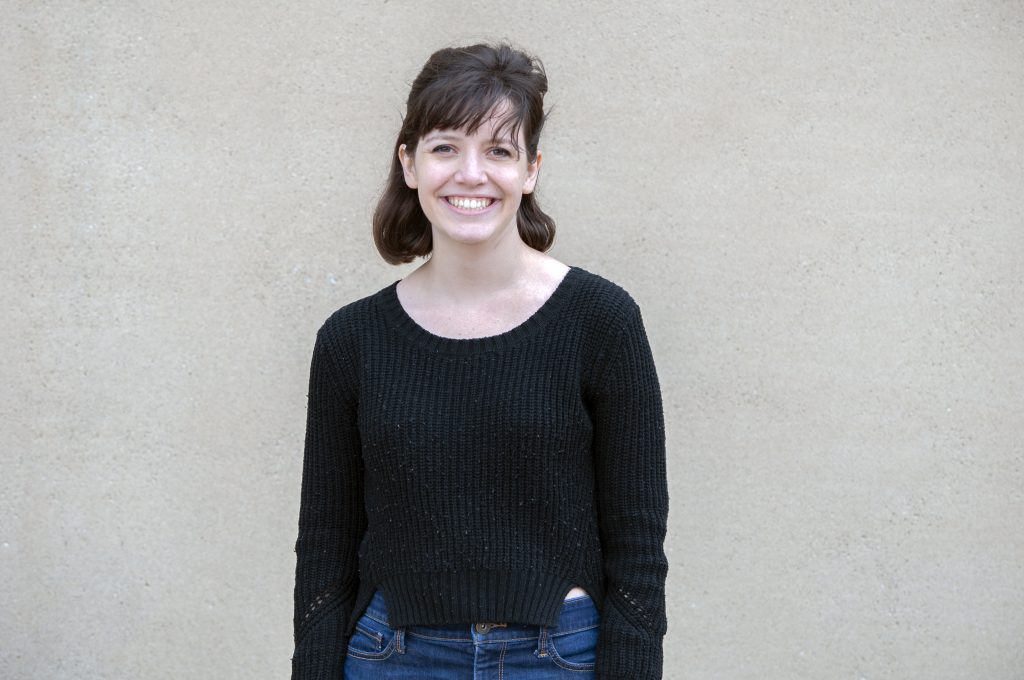 Bertels was pleasantly surprised by how involved she gets to be with supervising attorneys and their work at her internship.
"It's challenging, but it's also a real privilege to be in the middle of it after only one year of law school," she said.
Bertels earned undergraduate degrees in English and Italian from the University of Kansas. She decided to stay in Lawrence for an additional three years to pursue her legal education after receiving, "incredible support from staff and faculty at KU before even submitting an application."
"I knew that there were so many opportunities for me to get involved — clinics, research, publications, student groups — and that I wasn't precluded from doing any of them based on the size of the student body or because of an overly competitive culture among the students," Bertels said.
Bertels is the president of the Public Interest Law Society; the vice president of KU's chapter of the American Constitution Society; a KU Law Student Ambassador; a research assistant for 1L Lawyering classes with Professor Pamela Keller; and a member of both Women in Law and OUTLaws & Allies.
She looks forward to the opportunity to pursue clinical opportunities at KU Law and experience other forms of public interest litigation. Ultimately, Bertels plans to pursue a career in her home state as a litigator or trial attorney with a focus on public interest work.
"Kansas is wonderful, but there is so much work to be done to make it a safe and equitable place for everyone," Bertels said.
— By Ashley Golledge
This post is the fourth in a series highlighting the diverse internships and jobs KU Law students and recent graduates are engaged in over the summer of 2019 and early in their careers. Check out earlier posts from this series about David Biegel, Samantha Natera and Mohammad Hameed.