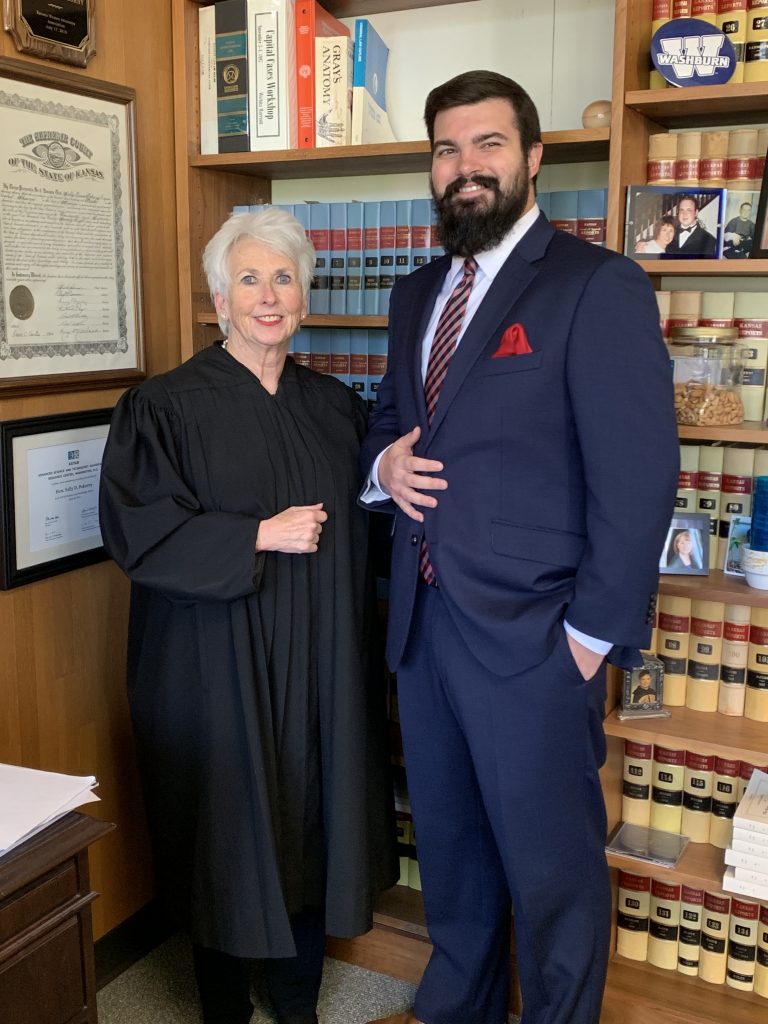 Second-year law student Jackson Ely is spending his summer interning for Douglas County District Court Judge Sally Pokorny. Ely is earning academic credit for his internship through the school's Judicial Field Placement Program.
At his internship, Ely researches issues, writes legal memos and observes courtroom proceedings. He also gets a behind-the-scenes look at the decision making process used by a district court judge.
"It is really rewarding to see the results of my work being used by the judge to make decisions and have a real impact in the justice system," Ely said.
He enjoys the quick pace of working in a courtroom. Through his position, Ely has become efficient at legal research and writing.
"New issues crop up every day," Ely said. "The courthouse is a busy place, and there is always something happening that requires research into an issue."
Ely has developed legal skills through his internship that he intends to put into practice during the rest of his time in law school. He said the best advice he received was to strive to be unbiased in the courtroom.
"Judge Pokorny told me that the best thing to do is to stay objective, not get emotionally invested in a case and focus on the facts," he said.
Ely enjoys doing legal work that influences the lives of community members.
"In most law school classes, the issues are hypothetical and everything takes place in a made up, controlled environment," he said. "Here, the parties are real, the issues are real, and the results are real."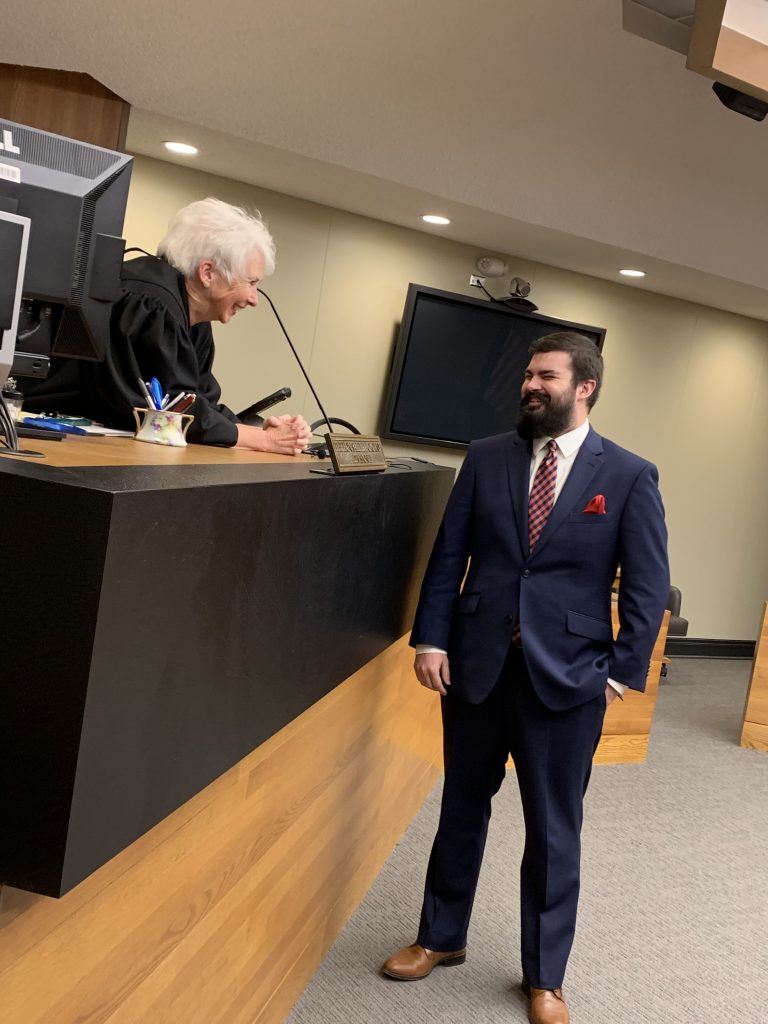 Ely's hometown is Flower Mound, Texas, which is just north of Dallas. He earned an undergraduate degree in history from the University of Missouri in Columbia, Missouri.
When applying to law schools, Ely did not let the Kansas/Missouri border war sway his decision making.
"KU Law is a well-established and respected law school, and the cost of tuition was very reasonable compared to other schools," Ely said.
Ely said that after he visited KU Law prospectively, he was left with a positive impression about the school's faculty members because they were, "really engaged and invested in the students compared to other schools I visited."
"I felt that KU Law genuinely cared about its students," Ely said. "Professor Webb Hecker saw that I was a prospective student and took the time to talk with me for over an hour about the culture of the law school and the opportunities it offered. After I visited the school and spoke with Professor Hecker, I knew it was the law school for me."
At KU Law, Ely serves as vice president of the Business and Tax Law Society and secretary of the newly formed Midwest Innocence Project Student Organization. He is also a member of the Sports Law Society.
Ely hopes to use the experience and knowledge he gained from his internship and extracurricular involvement to launch his legal career.
— By Ashley Golledge
This post is the sixth in a series highlighting the diverse internships and jobs KU Law students and recent graduates are engaged in over the summer of 2019 and early in their careers. Check out earlier posts from this series about David Biegel, Samantha Natera, Mohammad Hameed, Ellen Bertels and Delaney Hiegert.